Painted Mines
Welcome to Mars
painted mines in Colorado Springs, Colorado is truly an out of this world experience, come see for your self...
Are you ready to explore over 700 acres of rainbow magic? The Painted Mines Interpretive Park is a free adventure just outside of Colorado Springs. This beautiful park is home to hiking, stunning views, and lots of historical information.
My college roomate recently moved to Colorado and it has been so much fun going on adventures and showing her my state for a change! My first tip and probably the most important is it is HOT. We went in July and let me tell you - my hydro flask was empty and my hat was sweaty 😝. So try and come early in the morning or late summer if possible.
How Do I Get Here?
Getting to Painted Mines is super easy - it just feels a little wrong! Siri had me turn down a dirt road for 2 miles and I was convinced I was lost! Until I came to a small parking lot with this sign. I felt some huge relief until I didn't see the painted mines anywhere! The mines are 'underground' so just keep following the dirt path from the lot and prepare to be blown away! Here are some directions from there website, but I just plugged it into my GPS!
Address: 29950 Paint Mine Rd, Calhan, CO 80808
My aunt told me about this place and I was so stunned by the color of rocks in her pictures! I I was so inspired I knew I had to make the trip down there. It is about a 1.5 hour drive from Denver but worth every minute! It is the perfect amount of time to listen to my new audio book which you can pre-order here :)
As soon as we were in the Mines I couldn't believe the colors! Pinks, yellows, blues, purples, it was so so neat. A long time ago American Indians used to collect the colorful clays from these rocks and make paint. I think that is just coolest thing!! Our Mother Earth TRULY can supply everything we need all natural if we let her💕
I recently launched my Goods campaign as a Kick Start! I thought this was such a beautiful spot to get some pictures of a few items so you guys can see them in 'real life'! I really want to spread the good, adventure vibe and these items are perfect for that. Plus, I am ALL about helping our planet + especially the oceans. I donate a portion of all the money raised to Plastic Oceans once a year and it is because of YOU it is possible.
This stylish but simple 'Ocean Child' hat is an adjustable 6 panel soft crown hat. It is the perfect accessory to any outfit.
This is by far my favorite hat and the one I get the most compliments on! It is the perfect hiking hat, and I think I have worn it in almost every National Park - not on purpose! It is just the perfect hat for a good old fashion adventure. I really aim to be the most eco-friendly company one day. Your support means so much to me, I cannot say thank you enough!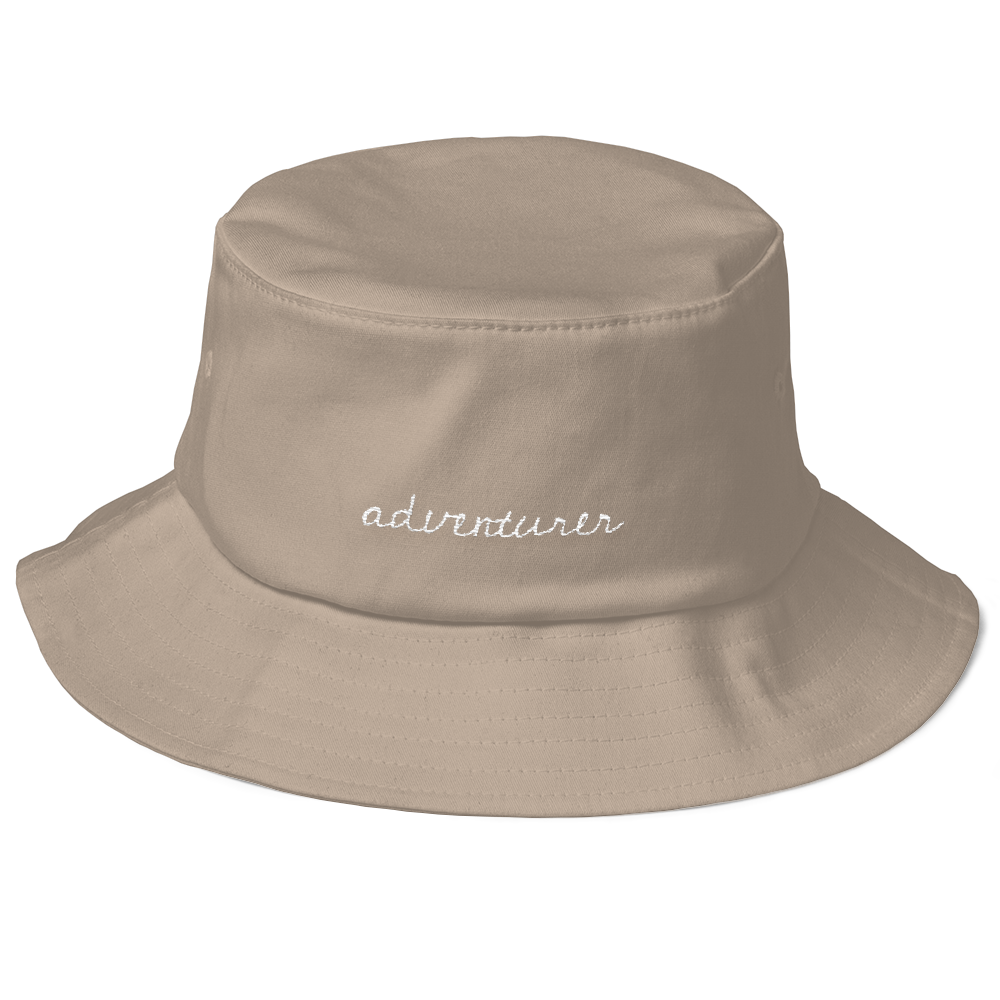 This stylish but simple 'Adventurer' bucket hat is an one size fits al hat. It is the perfect accessory to any adventure!
What To Do At Painted Mines?
This park has over 750 acres of beautiful sights. Not to mention there is 4 miles of hiking trails around the whole thing! These hikes are not super hard because it is very flat the whole way, however like I mentioned above it is HOT in the summer. There is not much shade so wear the proper clothing, sunscreen, and bring more water than you think you'll need! There are information plaques to read and lots of picnic tables here as well.
While I was in Belgium I was in a real funk, I kinda put my photography on hold and even suspended my website for a bit 😱 but I am just starting to feel like me again and get creative with the camera! I am going to reinstate my photography website with a new makeover and TONS of photos so check back soon! One thing I am obsessed with right now is motion! Do you guys like these GIF's? Let me know below or on my insta!
Things To Know
You are not allowed to climb on the rocks here and no bikes, horses, or dogs are allowed with you here unfortunately. There is a restroom facility here so you can truly hang out for a while! Please be aware that wildlife lives here. Snakes have been seen, so please stay back and do not interact with any wildlife. Also please do not remove any artifacts or rocks from the park, it is a sacred place. The park is open from dawn to dusk and parking + entrance is free!
If you are a photo lover like me than this place really is the jackpot! Photographers can shoot here non-commercially for free with no permit needed! I absolutely want to come here with a family and shoot one day - it is such a unique location!
pin gallery