Road To Hana
Hawaiian Roller Coster Ride
experience Maui's famous drive full of waterfalls, adventures, beaches, fruit and more. see the best stops in the WINTER below, or SUMMER here.
620 turns, 59 bridges, and 55 miles
1. Twin Falls: Mile Marker 2
Twin Falls is a great way to start the trip! With a fruit stand and banana bread it's a nice place to start the day and get breakfast. Not only that but a very short walk will take you to Twin Falls! I did the Road To Hana in the Winter, so flooding and muddy water is almost unavoidable. Make sure you bring some old tennis shoes in the Winter because the path was pretty muddy. The walk to the fall is .25 miles.
2. Rainbow Forest: Mile Marker 7 (ish)
Along the Road to Hana you can find these Rainbow Eucalyptus trees. They are AMAZING! Eucalyptus trees are Native from Australia with over 90 different species and can grow up to 300 feet tall! Hawaiian Rainbow Eucalyptus trees are called Bagras or Mindanao Gum. They are Native from the Philippines and reach over 100 feet tall. The rainbows appear as the outer bark is shed. I mean actual Rainbows on trees what more could a girl want!?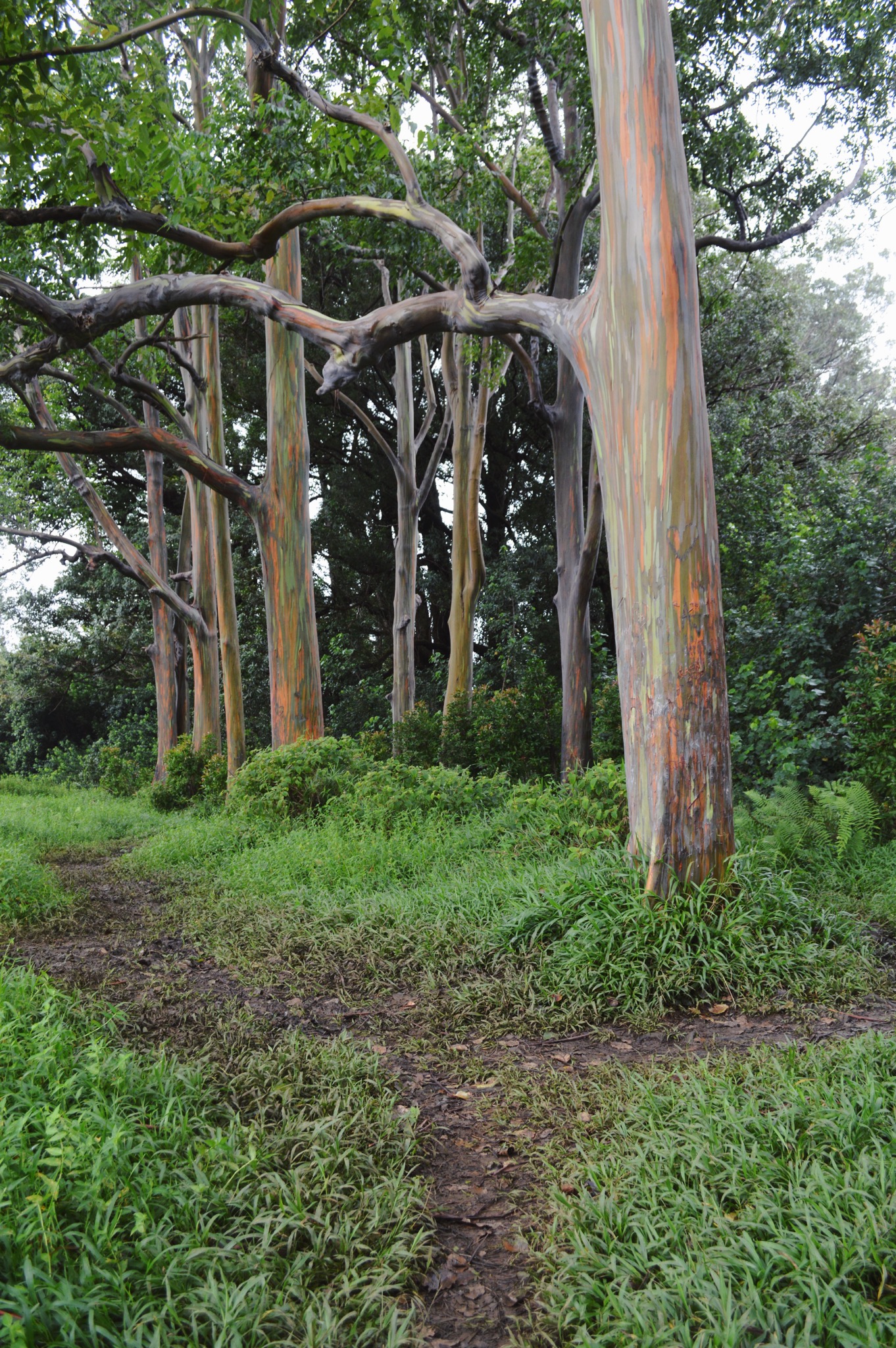 3. Waikamoi Ridge Trail: Mile Marker 9.5
This trail is a super cute and easy stroll through a Hawaiian Rainforest! It was full of all kinds of flowers and trees and cool stuff! in general. You can walk for as long or far as you you would like. We turned around after 1 mile to continue our drive. They had bamboo forests and a creek that made me feel like we were in the Amazon.
4. Cute bridges + Falls Mile Marker 10.6ish
Along the Road to Hana there is no shortage of amazing bridges and waterfalls. I highly recommend stopping at a few and looking around, you never know what you'll stumble upon -like this guy! It was the craziest spider I have ever seen. Apparently they are called garden spiders and are not harmful, but I was not taking any chances!
5. Kaumahina State Wayside Park: Mile Marker 12
This state park is a great stop on the trip to take a breather and stretch your legs! There are public bathrooms and lots of viewing points to hang out and walk around. There is plenty of parking and lots of people bring picnics and explore here.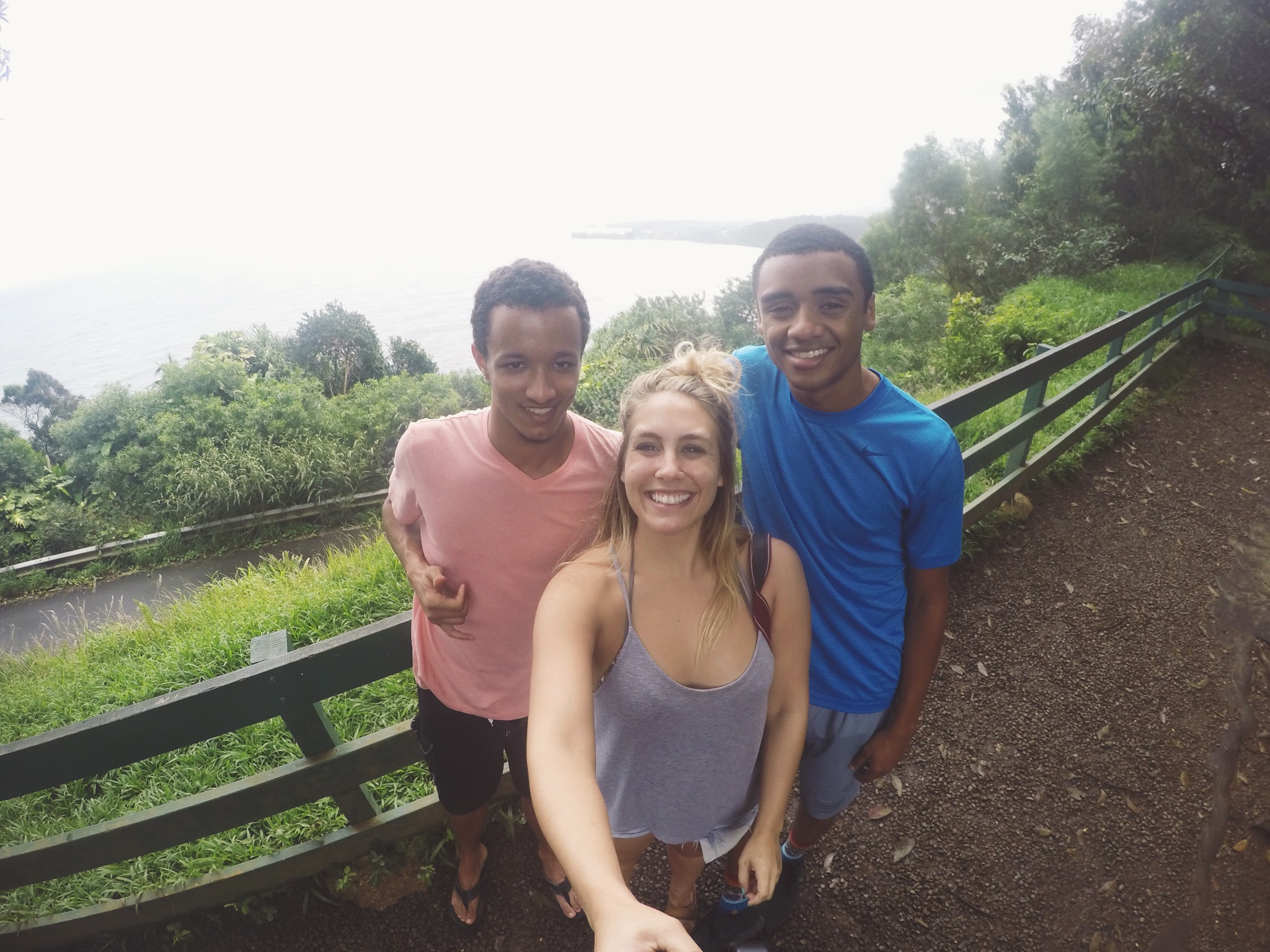 6. Ke'anae Arboretum: Mile Marker 16
This is a great stop to get a taste of the ocean air and Maui coast! There is lots of beach accesses here and plenty of parking. If you go in the summer I would recommend spending time here because the sun will be shinning and water will be warm.
7. Wailua Valley State Wayside Lookout: Mile Marker 18
This lookout was just on the side of the road but it is really worth the quick stop! You over look a beautiful valley and it's just unreal looking over the lookout at how big and beautiful Maui is. It's so much bigger than Oahu and seeing so much tropical land verses concrete buildings was super refreshing. Here we took some cool pictures of our car that we rented from All-Save-Car-Rental.
8. Upper Waikani Falls: Mile Marker 19
You will honestly not miss this sight! It was the most beautiful waterfall I have ever seen and looked like it was straight out of Jurassic Park. It was MASSIVE and literally on the side of the road. In the summertime it can be seen as three smaller falls.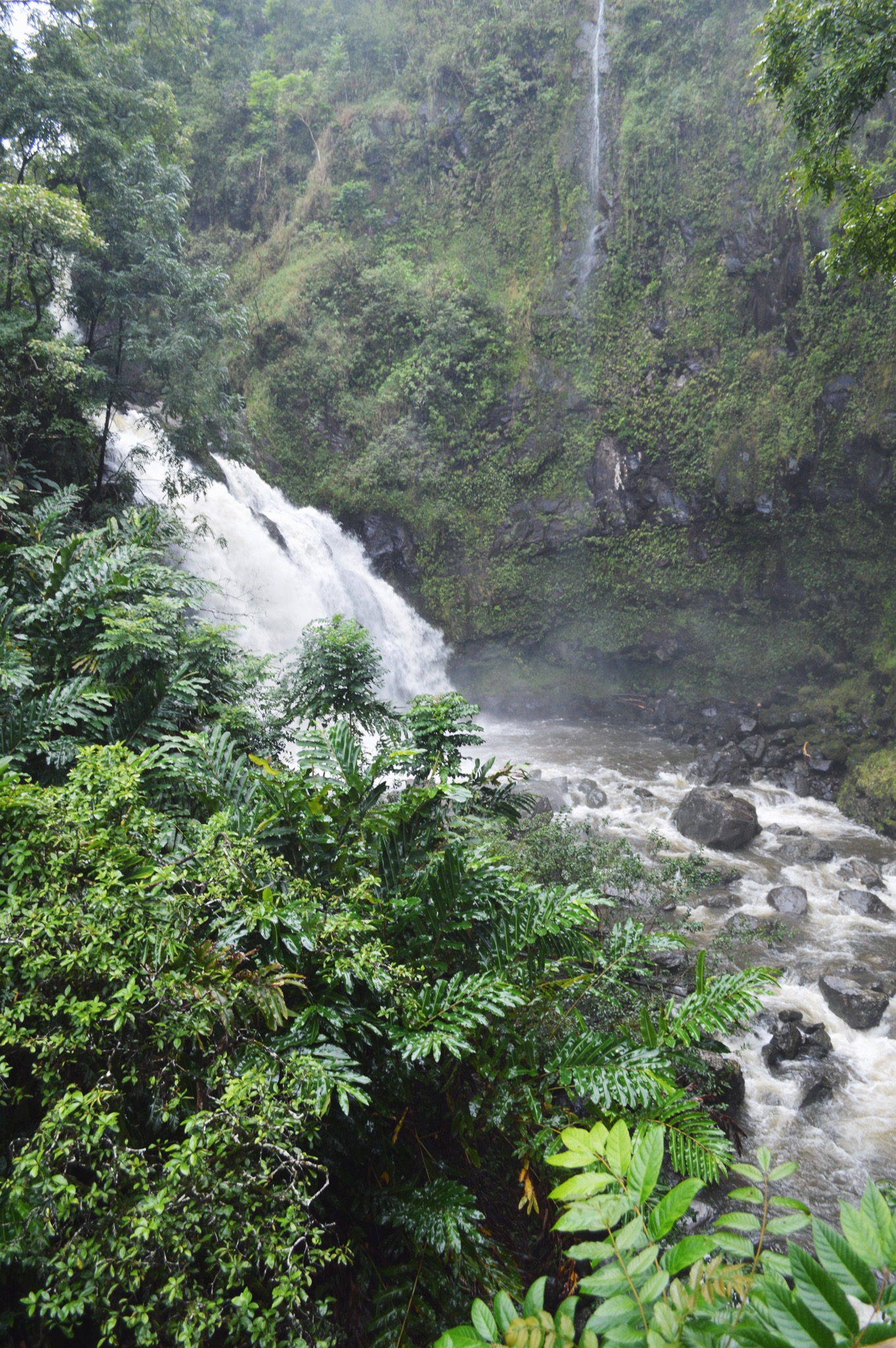 9. Wai'anapanapa State Park: Mile Marker 32
Yes a real black sand beach! It was my goal to make it here because unfortunately we don't have any black sand beaches on Oahu so I was really excited to see one. It was SO crowded. And again the water was a little to cold to swim in (for me) right now so I happily dug my toes in the sand :)
10. Hana: Mile Marker 34
You made it!! Hana is a super cute little town of 1,235 people and home to some very good restaurants and markets. If you get there in the afternoon and think you are too tired to drive back home the same day you can make reservations at the Hana Hotel. Again there are lots of restaurants so you can drive around until one looks good to you, we ate at Bruddah Hutz Grill and it was great!
11. Wailua Falls: Mile Marker 45
This was another favorite spot of mine because it was another unreal waterfall! Honestly at every turn and bridge on the Road To Hana is a waterfall. It's unreal. 75 waterfalls in all! This one is past Hana which you would see if you camp at Haleakala National Park like us, or if you do the Piliani Highway which I highly recommend you can see it.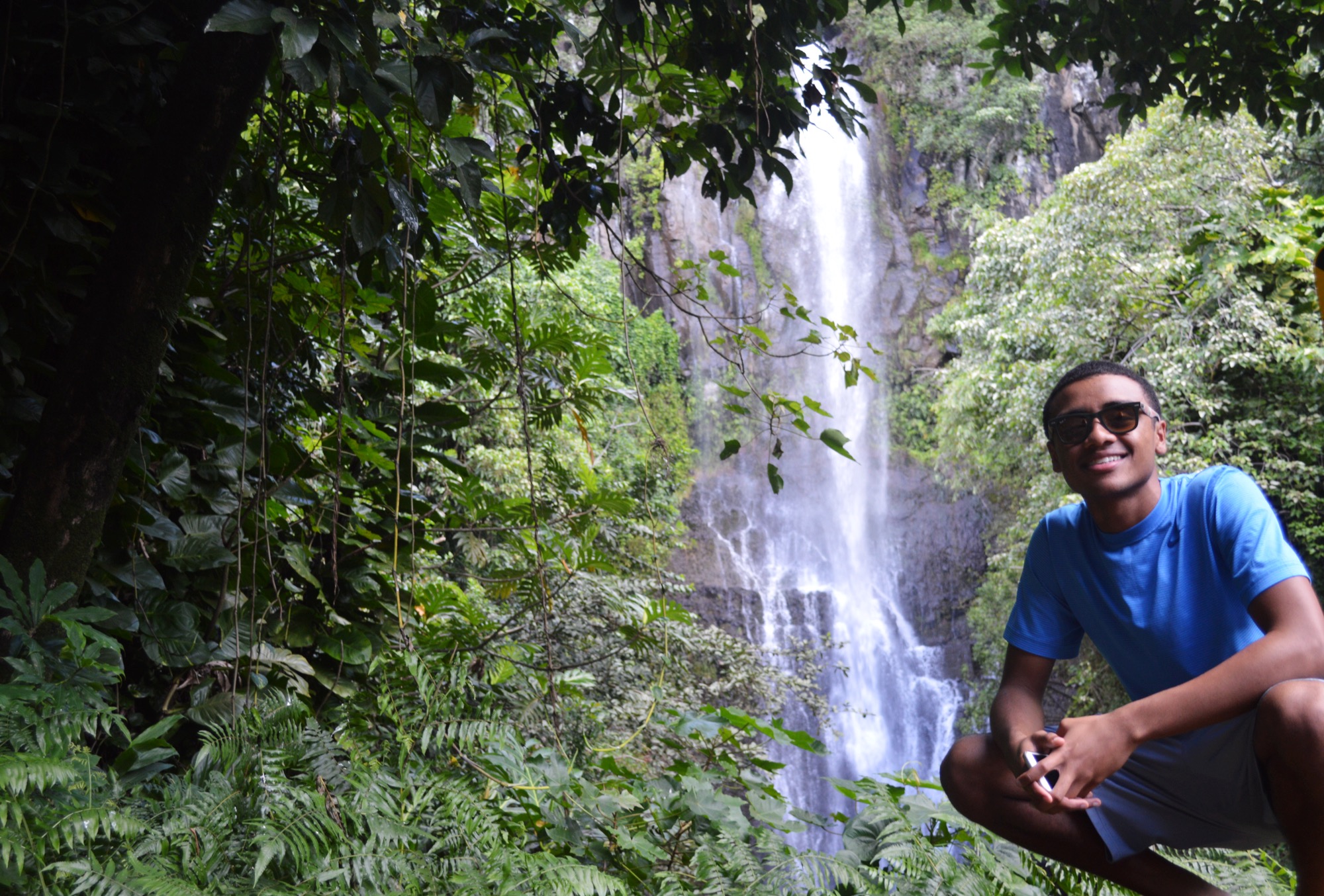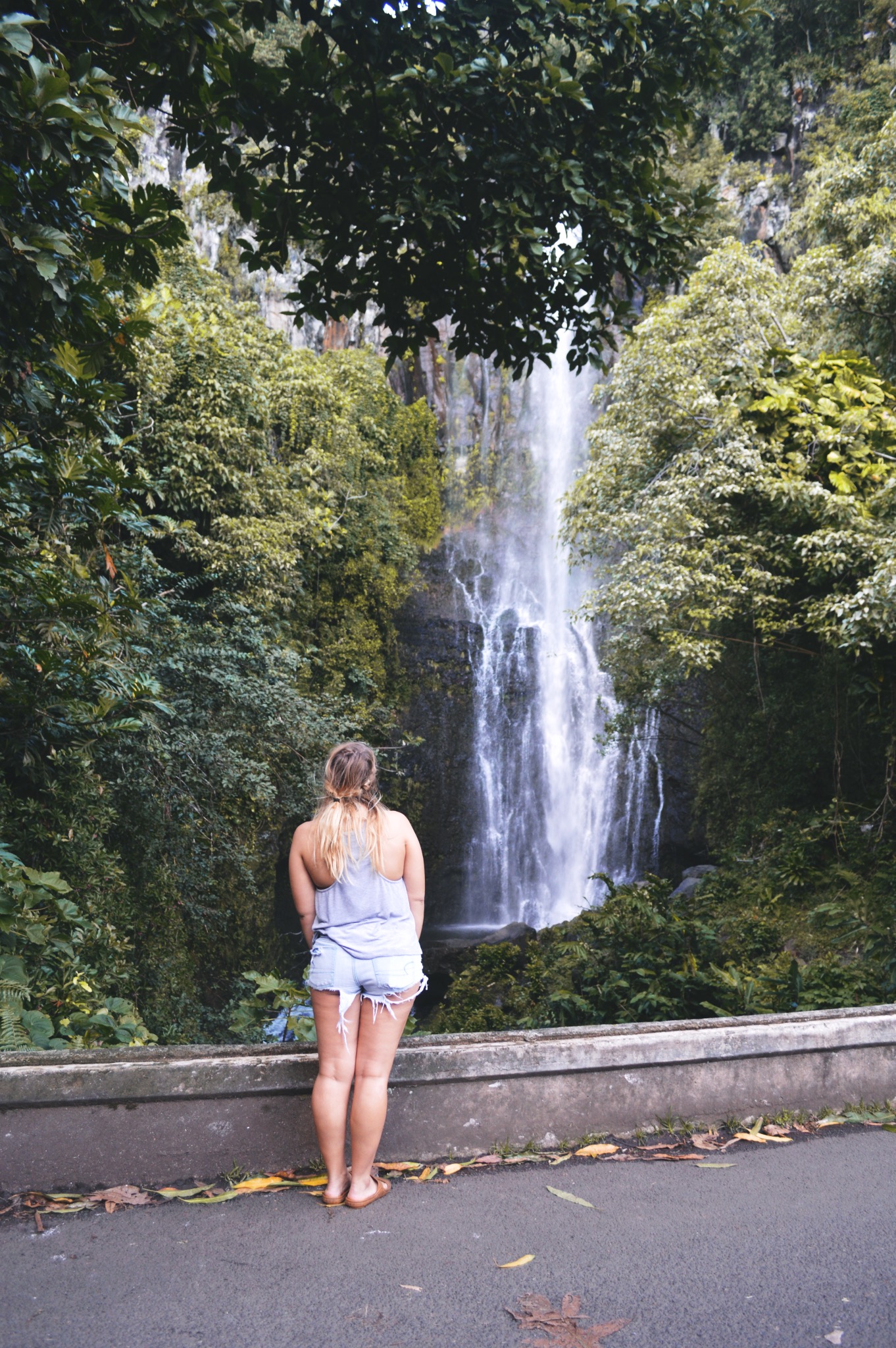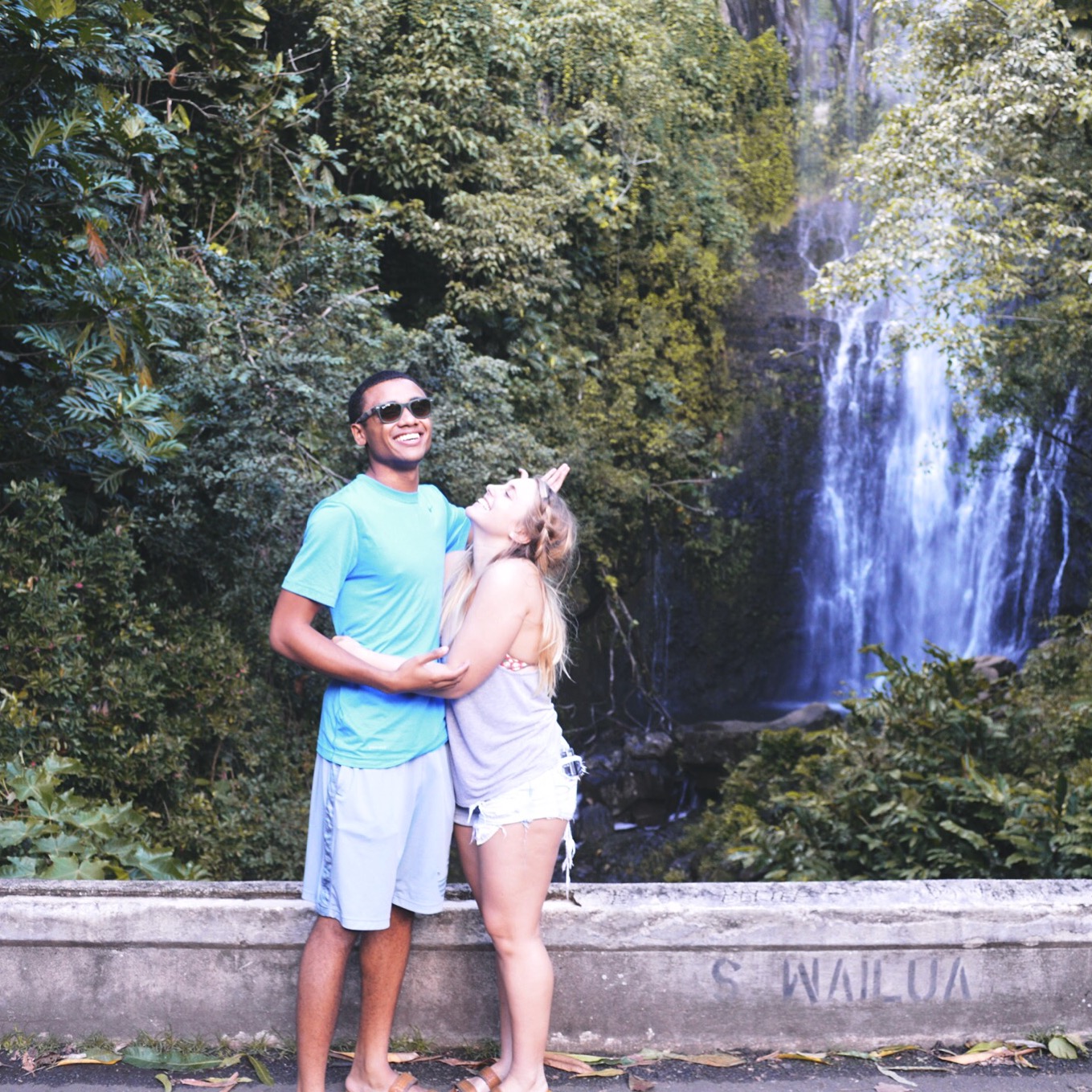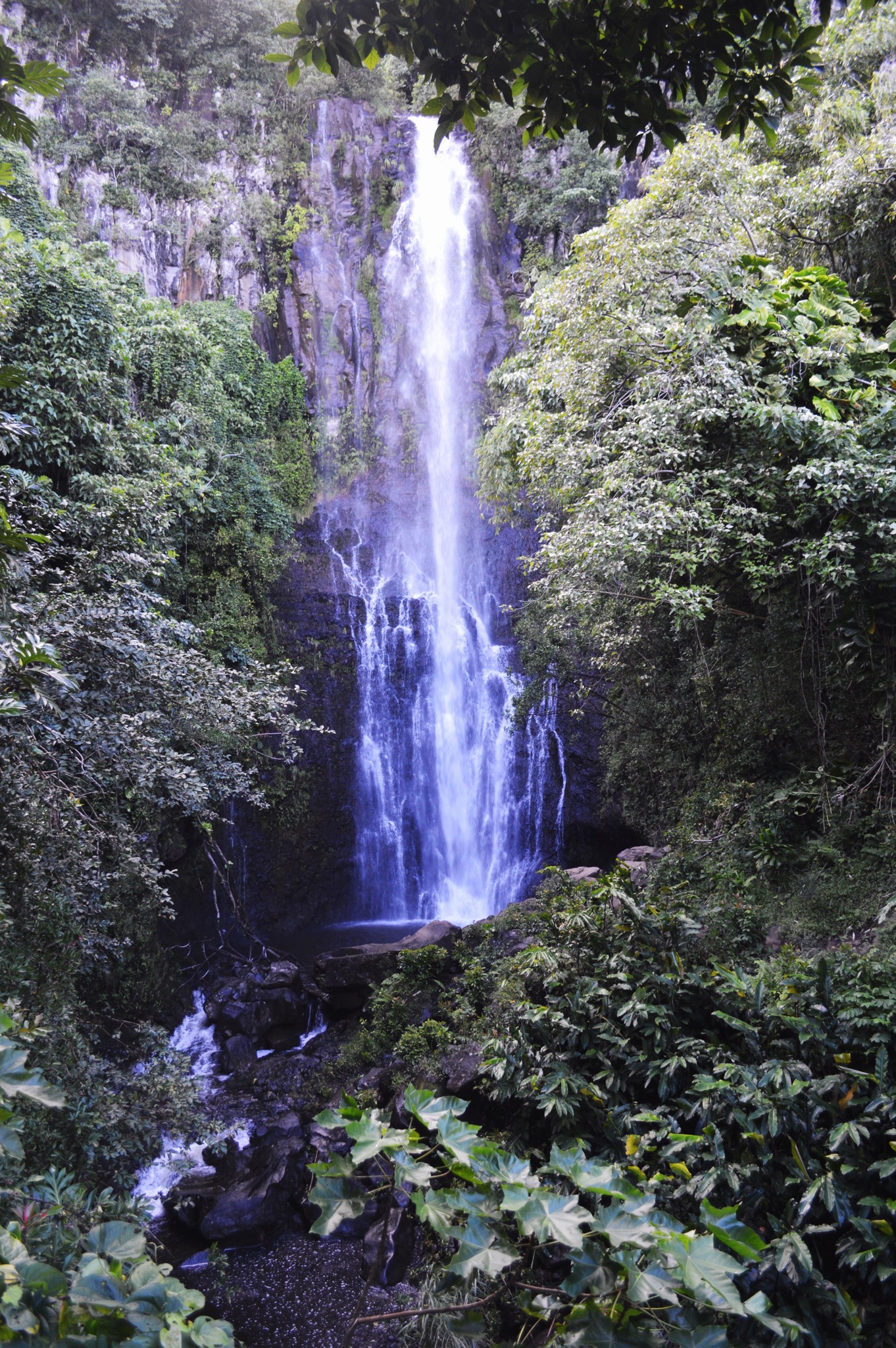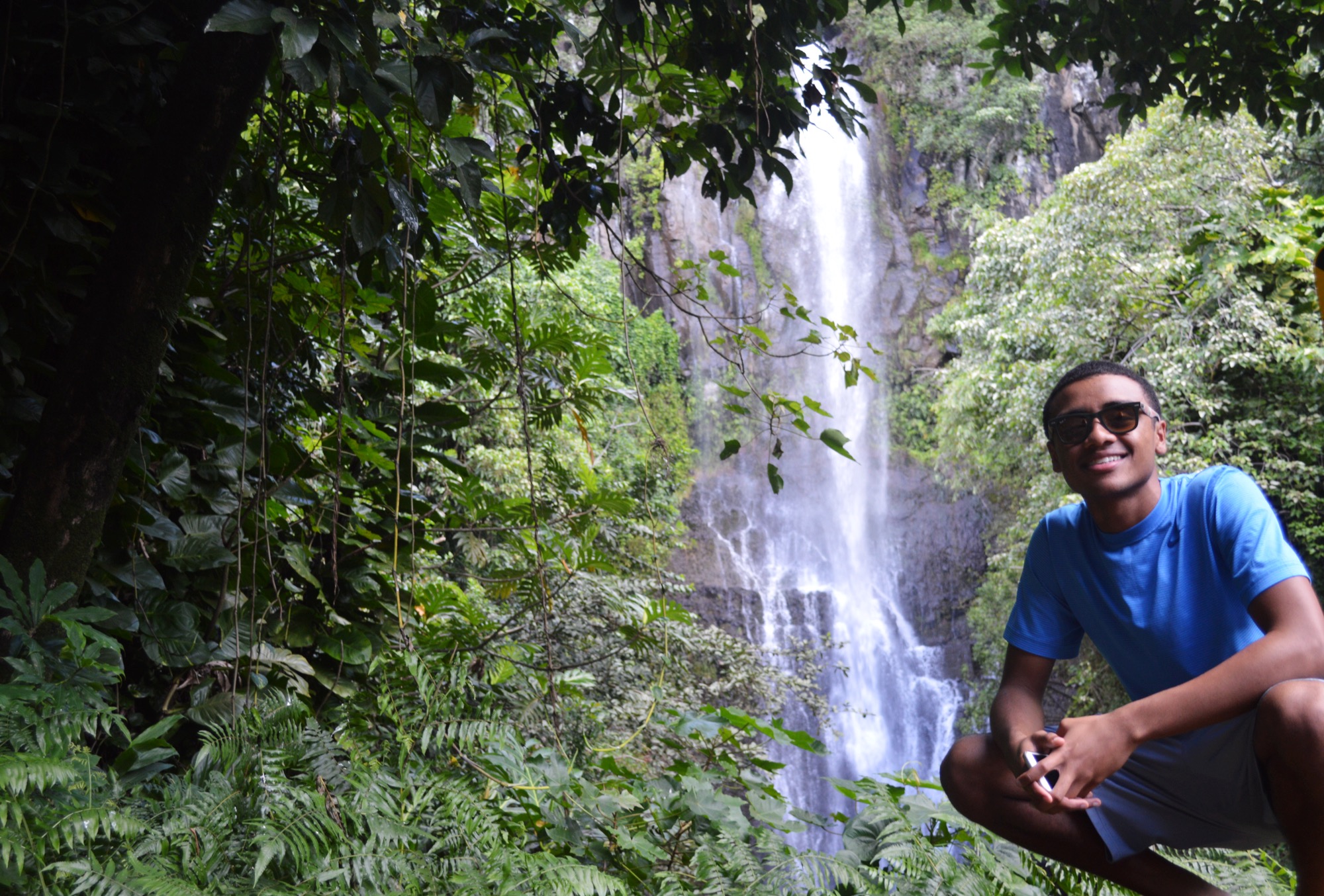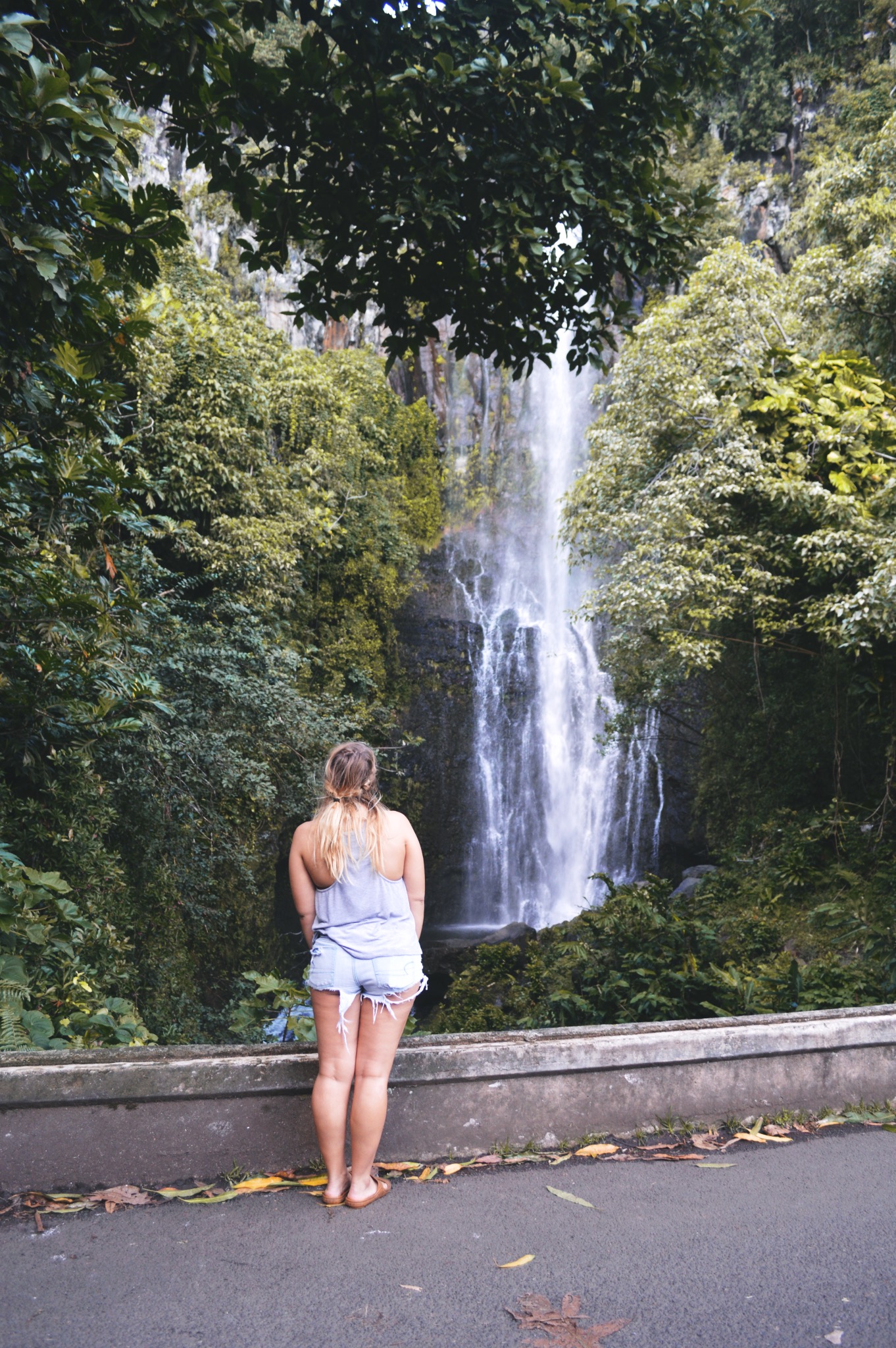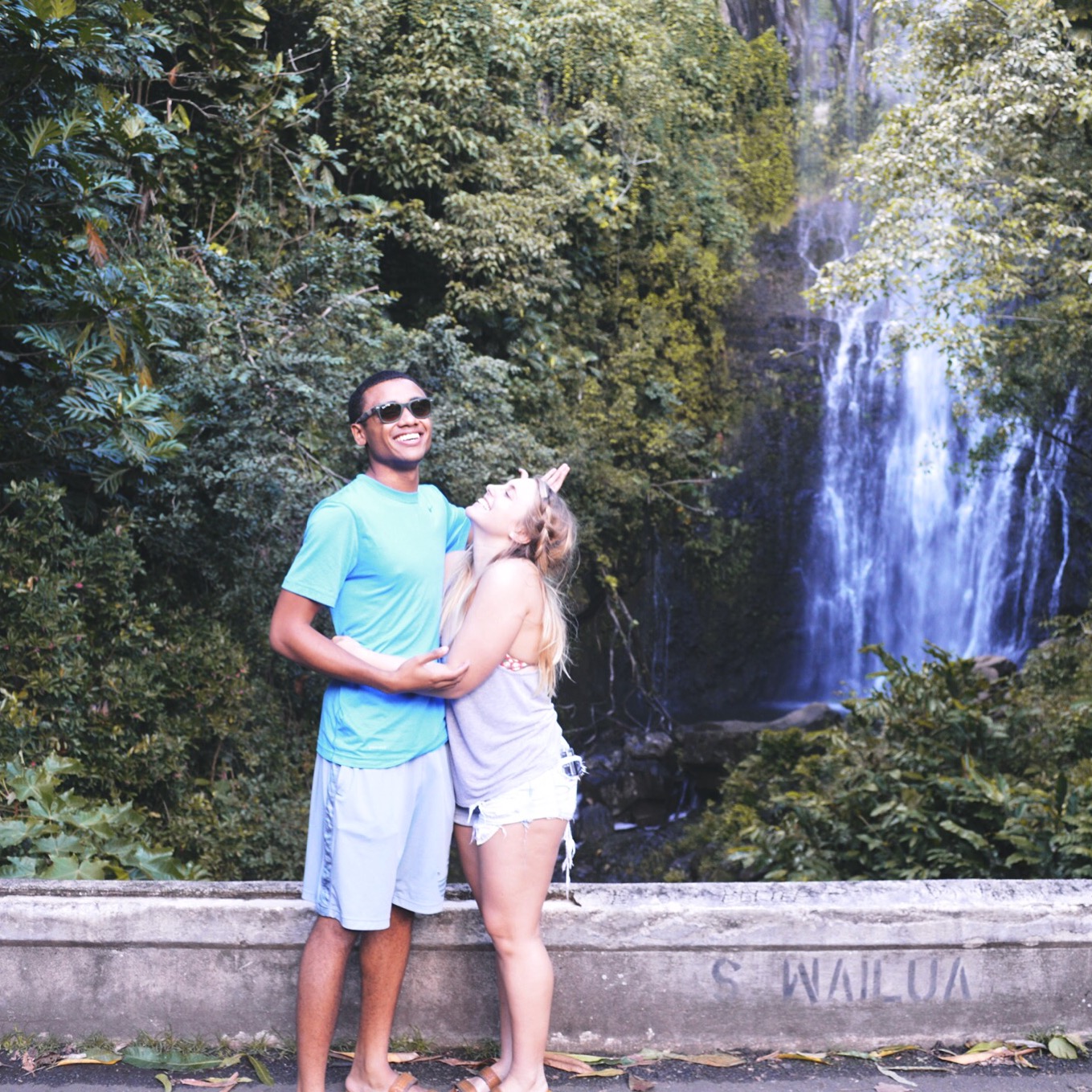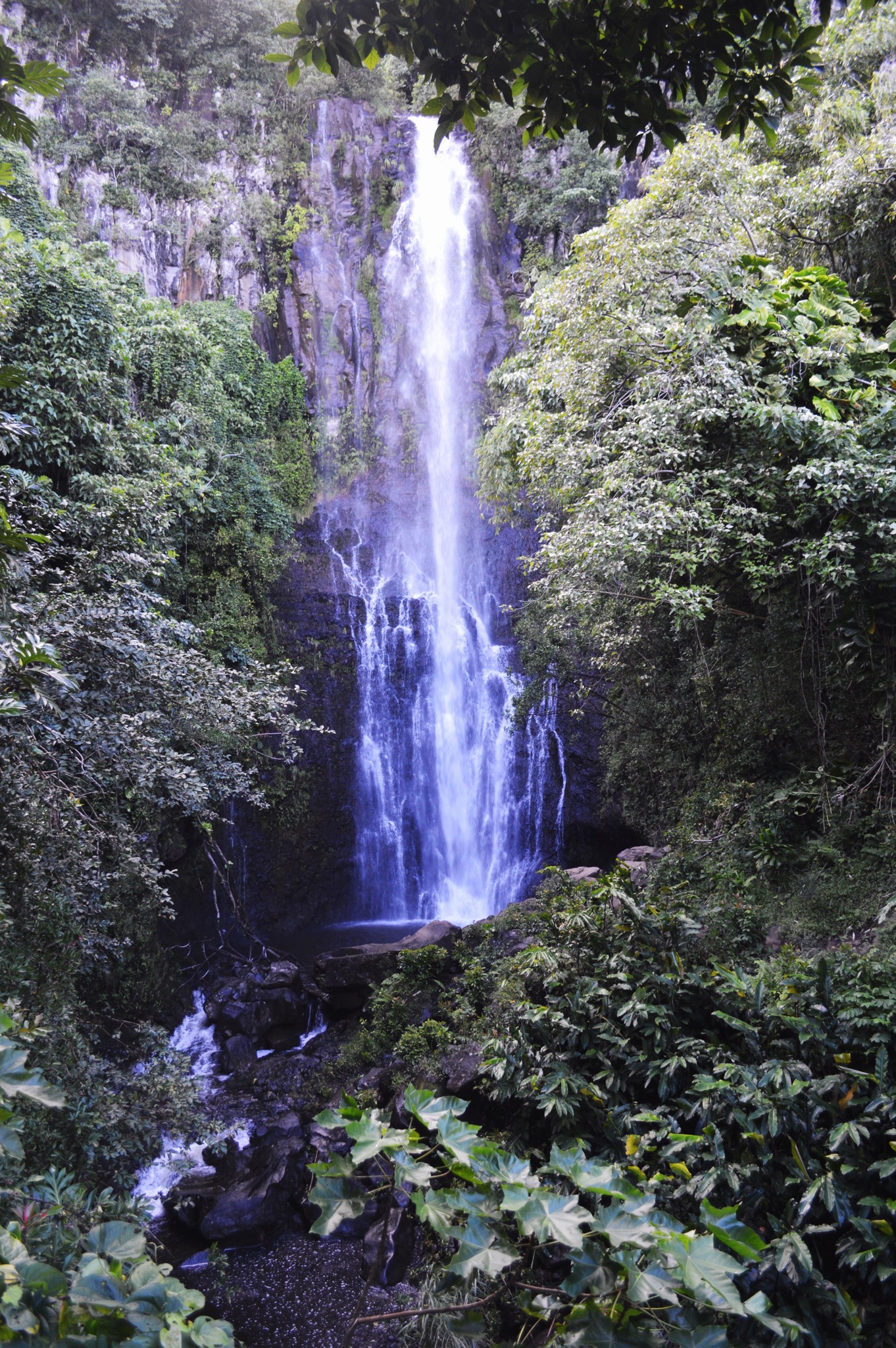 Getting to Hana is possible via the Hana Highway. Starting in Paia town you will be able to stop as much or little as you want on the drive. Feel free to turn around once in Hana or keep going along the Piilani Highway.
pin gallery