Sunrise at Mt. Haleakala
Imagine watching the sunrise above the clouds on an island in the Pacific ocean. Well let me tell you-- it's possible, and is as amazing as it sounds. Haleakala National Park is located on Maui is an experience that should be on your bucket list.
Maui is known for curvy roads and epic drives, and Haleakala is one of them! So if you are prone to motion or car sickness take some Dramamine before heading out or sip some Ginger Ale. The experience is so worth every turn and climb, even the 4 am wakeup call! It can drop down to 40 degrees at the top so bundle up or bring a blanket, my teeth were chattering!
The sunrise is right in front of you and is seriously unreal. It is a National Park so the cost is $20 to get in per car, with the exception of free days, more info here. They do have a visitors center, public bathrooms, and park rangers for all your needs! Make sure to have a full tank of gas though becuase there is no gas station along the 25+ mile drive to the top.
For sunrise you get a view of the amazing craters. I kept thinking how amazing it would be to explore Haleakala, and then I learned there are lots of hikes here! Also on the drive down I saw about 10 different Biking companies and people biking down! I had no idea it is such a popular activity. Be cautious of them as you drive down!
Although the plants are rare are this altitude, Hawaii never fails to amaze me with unique surprises. I was loving the rock formations and few green patches across the way. Bring lots of water, and maybe hot chocolate with some snacks! You will be up here for at lest an hour soaking up the amazing view.
where do I park?
There are two designated parking lots and Park rangers will lead you to the correct lot depending on the time of day.
Does it cost?
Yes it is $20 per car, unless you have a National Park Pass then it is free!
when should I leave for sunrise?
Sunrise tends to be around 6 am on Maui. Driving to the top of the mountain is at lest an hour drive so I recommend leaving 1.5-2 hours before sunrise. I left Kahului at 4:30 am!
Important reminders?
Make sure you bring a camera these are moments you'll want to remember forever. Make sure you have warm clothes on and a blanket if your like me! It will be dark so go slow and be careful.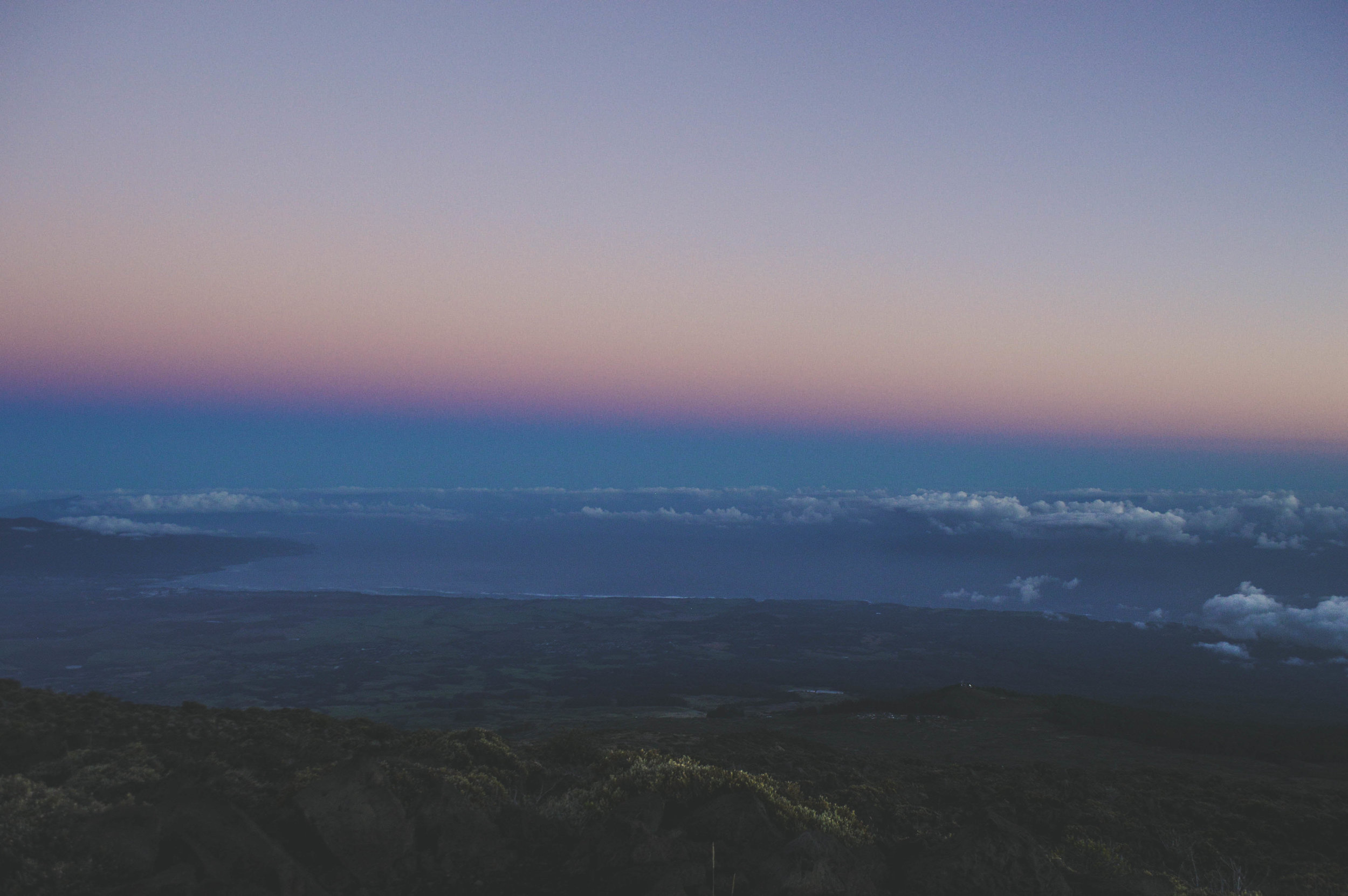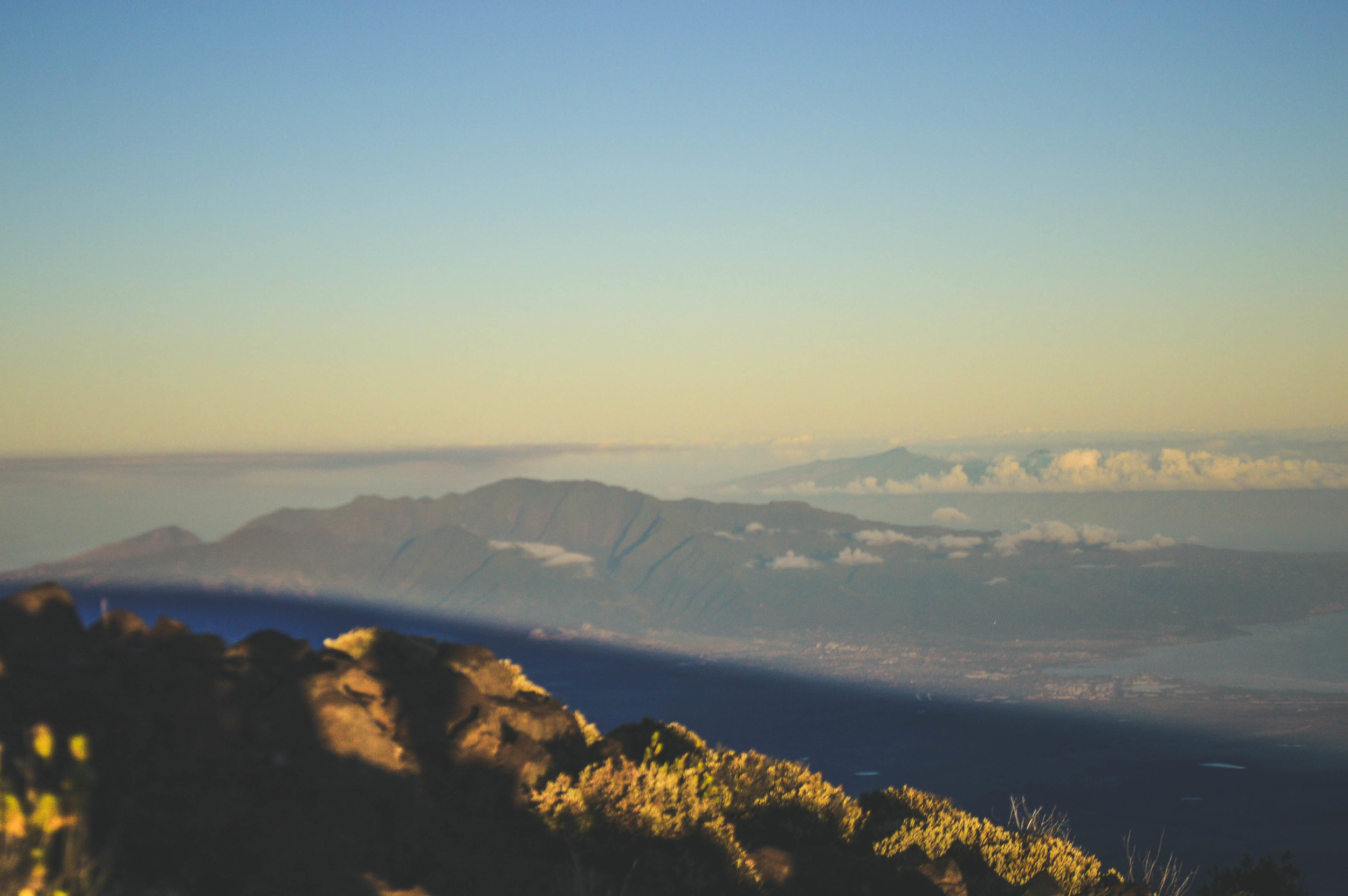 I loved coming for sunrise because the sky turned from beautiful gold and pinks to purples and blues. It was amazing to see the sunrise right in front of you and above the clouds.
Here is a shot from Sunset!
Whats better, sunset or sunrise? Check out the diffrence here!
how to get here
You can only access the summit of Haleakala by the Haleakala Highway. You will take this windy road to the summit and pay the park entrance fee. From here you can park and walk around the grounds.
warning
If you are prone to motion sickness be sure to pack a ginger ale or take some Dramamine before to prevent it because of the curvy roads and altitude. If you wander outside the crowds just watch your step and do not get to close to the edge. You will have to pay the National Park fee of $20. Bring water and snacks!
pin gallery